Image: Three Kingdoms of Life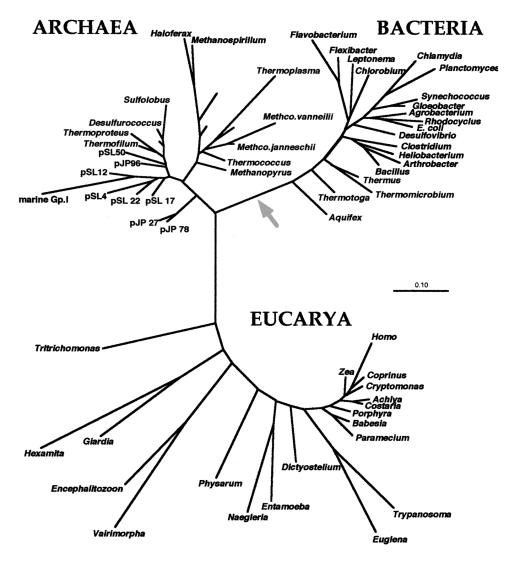 Based on sequence analyses of the 16 S ribosomal <!g>RNA gene, which is contained in all Earthly organisms, it is possible to construct a molecular phylogeny that can quantitatively compare all organisms, even those that can not be cultivated in the laboratory. Such an approach has yielded quite a different view of life, as shown here, in which the major kingdoms of life (animals, plants, fungi, and protists) shown in Figure 3, are grouped into one kingdom, and the <!g>prokaryotes are expanded into two kingdoms, called the Archaea and the Bacteria.
To return to the previous topic, click on your browser's 'Back' button.